Hello, good morning and a very happy Friday to you all!
I'm writing to you today, partly because I had the night off yesterday, but mostly because there are many exciting things I must tell you! Let's get started!
Tomorrow is the Old Town Book Fair, hosted by Wolverine Farm. I'll keep this brief since my last post was dedicated entirely to this event. The fair will take place in Old Town Square from 10pm to 6pm. There will tons of local authors in attendance who will be signing and selling their books. For full details on the event check out

Wolverine Farm's website.
Here at the bookstore we have lots of fun events planned for July.
The first event is a signing with urban fantasy author Kevin Hearne. The bookstore has hosted Hearne before and we are excited to have him back. Hearne is the author of the Iron Druid series. His newest book is titled Hunted. If you're a fan of Jim Butcher or Carrie Vaughn you'll want to stop by and pick up one of Hearne's books. The event will take place on Monday, July 8th at 6:30pm.
Our third Firehouse Poetry Night will be taking place on Friday the 12th at 6pm. Stop by and enjoy readings from three fantastic poets: Heather Taylor Johnson, author of Pursuing Love and Death, Cassandra Eddington, an MFA poetry graduate from CSU, and Jason Hardung, our 2013 Fort Collins Poet Laureate! Snacks and beverages will be provided. Come on down and have yourself a good time.
On Wednesday the 17th we will have Shawn Gascoyne-Bowman at the store talking about her new book Beer Crafts. Come and learn some fun things to do with all those bottle caps and beer holders you have sitting in your recycle bin (we know they're there). The event will start at 6pm, which is great! You can grab a beer at The Forge Pub and not feel guilty about it.
That's it for events so now I will move on to the Black Hats portion of the post.
I received some very exciting news this morning from Kelsey. Simon and Schuster are now following our Tumblr page! Yay! A big thank you to whoever maintains the Simon and Schuster Tumblr page!
To show our gratitude, I'm dedicating a portion of this post to the new Chuck Klosterman book about to be published by Simon and Schuster. It is titled I Wear the Black Hat.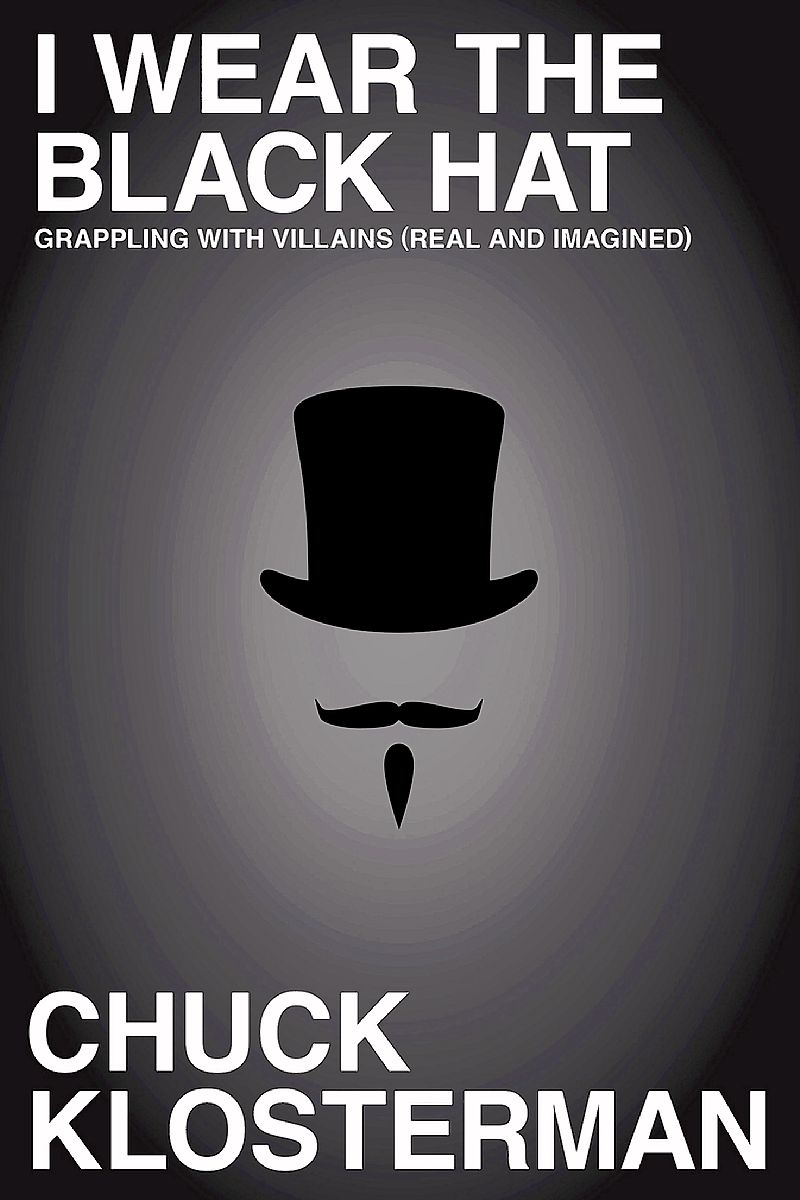 Klosterman is the author of Eating the Dinosaur, Sex, Drugs, and Cocoa Puffs and Killing Yourself to Live. He is also a New York Times Bestselling author. Klosterman has been described as, "...the only writer doing whatever it is he's doing." It has been said that his books "...masterfully blend cultural analysis with self-interrogation and imaginative hypotheticals…" And Klosterman has explored a wide array of topics.
In I Wear the Black Hat, Klosterman explores the modern understanding of villainy. What complexities can be found hiding beneath the negative (or positive) perception we have of the anithero? What makes a "good guy" good and a "bad guy" bad? Discover Klosterman's insights on these questions and more in his new book.
I Wear the Black Hat
will be available on July 9th.
If you're in Colorado, you have a chance to meet Chuck Klosterman at the Boulder Bookstore in Boulder.
The author will be at the store on July 15th at 7:30pm
Until next time, Firehouse friends. Keep reading.